Shanghai Medical College of Fudan University also known as the Medical Center of Fudan University, is one of the oldest and most prestigious medical schools in China, and boasts a long history and a rich heritage of learning and scholarship. The college is located to the east of the prosperous region of Xujiahui, in Xuhui District, Shanghai, China. It is frequently ranked among the top three medical schools in China. Fudan University (established in 1905) and Shanghai Medical University (established in 1927) merged in the April 2000 to become a more comprehensive institution of higher education. On July 27, 2001, Shanghai Medical College, Fudan University was established, with Professor Wang Wei-ping as its first dean, and the original site of Shanghai Medical University was then designated as the Fenglin Campus of Fudan University. Shanghai Medical College was approved by MOE as qualified to offer MBBS program in English in 2008. Now about 200 international students from North America, Denmark, and Canada etc countries are studying on campus.
Fudan is recognized by WHO and the graduates of MBBS program are eligible to take the Medical Licensing Examinations held by the medical councils in different countries such as MCI, PMDC, USMLE, HPCSA, SCHS etc. For more details, please visit the Medical Licensing Examination Guide.
History
1927 Founded by the Yale-educated public health expert Dr. Yan Fuqing (颜福庆) as National Fourth Zhongshan University Medical College, it was the earliest medical school in China established as a national (public) Chinese university, comprising part of Fourth Zhongshan University.
1928 Fourth Zhongshan University was renamed Jiangsu University, and in May of the same year was again renamed to National Central University (which itself was to be renamed Nanjing University in 1949.
1932 National Central University Medical College became an independent institution under the name of National Shanghai Medical College.
1937 Moved to Kunming (Yunnan province)because of the Second Sino-Japanese War.
1940 Relocated to Chongqing (Postal map spelling: Chungking).
1946 Returned to Shanghai after the end of the war.
1952 Renamed Shanghai First Medical College.
1959 Designated by the central government as one of the sixteen national key institutions of higher learning in China.
1985 Named Shanghai Medical University.
2000 Merged with Fudan University.
2001 Established as Shanghai Medical College, Fudan University (aka Medical Center of Fudan University).
Affiliated hospitals: The college has 10 affiliated hospitals which are top hospitals in China and serves as the school's teaching and internship base.
Zhongshan Hospital was founded in 1936 in commemoration of the late Dr. Sun Yat-Sen (Sun Zhong-shan). It is a major teaching hospital affiliated to the Ministry of Health of China and was awarded "The Best 100 Hospitals" in 1999. The motto of Zhongshan Hospital is "Prudence, Practicality, Unity and Offering".
Huashan Hospital previously named Chinese Red Cross General Hospital, was founded in 1907. As one of the national highest-level medical teaching and research centers, Huashan Hospital enjoys high reputation for its outstanding clinical achievements and excellent services.Huashan Hospital was founded in 1907. It is the only hospital affiliated directly to the Red Cross Society of China. The motto of Huashan Hospital is "pioneering, respecting, innovating, dedicating".
Children's Hospital of Fudan University is a tertiary pediatric medical center. Founded in 1952, it is specialized in providing pediatric patient care, education and research. The hospital is the member of Red Cross of China Shanghai Branch and owns the national key discipline for Pediatrics designated by the Ministry of Education. It provides master and doctoral training programs, and postdoctoral fellowships. The hospital now has 500 beds and more than 900 staff, including 101 consultants.
The Obstetrics and Gynecology Hospital of Fudan University is a teaching hospital developed from Xi Men Women and Children Hospital—a missionary hospital set up by an American woman—Ms Margaret Willianson in 1884. In 1992, it was approved to be the Obstetrics and Gynecology Hospital of the Red Cross of Shanghai and was among the first hospitals to be entitled "baby friendly hospital" by the Ministry of Public Health and the Children Foundation of the United Nations and WHO.
The Eye, Ear, Nose & Throat Hospital of Fudan University is founded in 1952. It is the first hospital of Fudan University receiving accredited by ISO 9001. There are 354 beds in the hospital, which comprises the Department of Ophthalmology, Otorhinolaryngology, Radiotherapy, Anesthesia, Emergency Medicine, Stomatology, Laser Therapy and Plastic Surgery.
Fudan University Cancer Hospital is located in Xuhui District, Shanghai. It is the successor of the Sino-Belgium Cancer Hospital of Radiation Therapy founded in 1931 by Tang Yuhan.
Huadong Hospital
Jinshan Hospital
Shanghai No.5 Hospital
Shanghai Public Health Clinical Center
Education and research
Today, the college has 27 departments of basic medical science and clinical medicine, 20 national key disciplines, 1 national key laboratory, 8 Project 211 key disciplines, 9 key laboratories under the supervision of the Ministry of Education or the Ministry of Health of the People's Republic of China, 2 municipal key disciplines and 8 Shanghai Clinic Medical Centers. It has 4 research stations that offer postdoctoral fellowships, 29 doctoral programs and 36 master programs.
The college offers undergraduate programs in Clinical Medicine, Basic Medicine and Forensic Medicine. The Clinical Medicine programs include a standard 5-year program offering the Bachelor of Medicine degree, a six-year program offering the Bachelor of Medicine, Bachelor of Surgery degree, and an eight-year program offering the Doctor of Medicine degree.
Making full use of Fudan's comprehensive scope of subject, the college offers interdisciplinary programs while featuring its prominence in medicine and clinical study. The college boasts a number of well-known experts and professors who are highly respected for their academic achievements and medical skills. Among them are 2 members of the Chinese Academy of Sciences, 4 members of the Chinese Academy of Engineering, 10 Cheung Kong Distinguished Professor of the Ministry of Education of China, and
10 faculties funded by the National Outstanding Youth Foundation. At present, the college has 249 PhD advisors and 249 master advisors.
The college has established cooperation and exchange programs with many prominent medical schools throughout the world, including those of Harvard University, Columbia University, University of Sydney, University of British Columbia, Umea University, Osaka University, University of Hong Kong, and Chinese University of Hong Kong.[2]
The Ministry of Education of China has approved Fudan University as one of the thirty qualified universities in China to enroll international students in both its English-taught and Chinese-taught programs of medicine.
Organizations
Fudan University comprises 17 full-time schools, 69 departments, 73 bachelor's degree programs, 22 disciplines and 134 sub-disciplines authorized to confer Ph.D. degrees, 201 master degree programs, 6 professional degree programs, 7 key social science research centers of Ministry of Education P.R.C, 9 national basic science research and training institutes and 25 post-doctoral research stations. It has 40 national key disciplines granted by the Ministry of Education, nationally third. At present, it has 77 research institutes, 112 cross-disciplinary research institutes and 5 national key laboratories.
Program Description
The curriculum planning shall include the following three parts: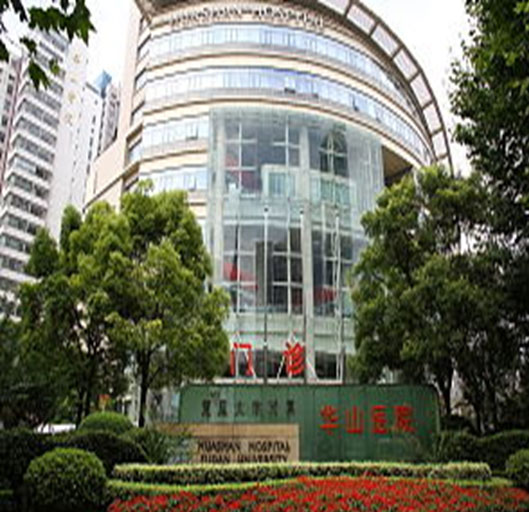 (1) Chinese culture and natural science courses. In order to facilitate their learning and life in China and contact with patients in their medical practice, the Chinese language shall be a compulsory course during the whole undergraduate medical program in English for international students in China. (2) Basic medical sciences, behavioral science, humanities, social science and medical ethics, preventive medicine and clinical medicine. It is also required to pass the examinations of these courses respectively. (3) Internship. The institutions shall meticulously organize the reasonable arrangement of the internship. The duration of the internship is one year (at least 48 weeks).
Fee Structures
Clinical Medicine (MBBS in English)
Tuition: RMB 75,000 per year
Living Cost: 1,000-2,000 RMB/Mont